Our commitments
For several years now, our Group has been committed to structuring and developing its approach to corporate social responsibility. Our aim is to provide a healthy and dynamic working environment for our employees, and to develop the best products while respecting our partners and the environment. Our approach to corporate social responsibility is based on four commitments that are key to the development and sustainability of our business.
Offering socially responsible products and services that meet customer expectations
Our ambition is to offer fashion clothing and accessories that are accessible to as many people as possible. This goes hand-in-hand with the desire to offer our customers quality products and services that are more respectful of the environment and meet their expectations.
Providing employees with a fair motivating working environment
It is thanks to our employees, their talent and their commitment, that the Group has been able to develop as it has for over thirty years. As a committed company that is always learning, we want to support all our teams so that they can grow and flourish in what they do.
Building and developing ethical partnerships
Mindful of the conditions under which the Group's products are manufactured, our teams work with our suppliers and their subcontractors to improve social and environmental practices in the supply chain.
Controlling the environmental footprint
The textile industry is notorious for its high environmental impact. Our Group is committed to taking action throughout its value chain to limit the impact of its activities on the climate and biodiversity and to preserve natural resources.
To find out more about the Beaumanoir Group's policies, objectives, actions and performance in terms of corporate social responsibility, please refer to its sustainable development report.
The gouvernance of our approach
The Beaumanoir Group's ambition and strategy for social responsibility are defined and supported by the Management, who are committed to a continuous improvement approach.
As Teilhard de Chardin would say, « Nothing is finished, everything remains to be built », but I'm convinced that we can make a little more progress together every year.
Roland Beaumanoir – Chairman of the Beaumanoir Group
The approach is managed and coordinated on a day-to-day basis by two departments: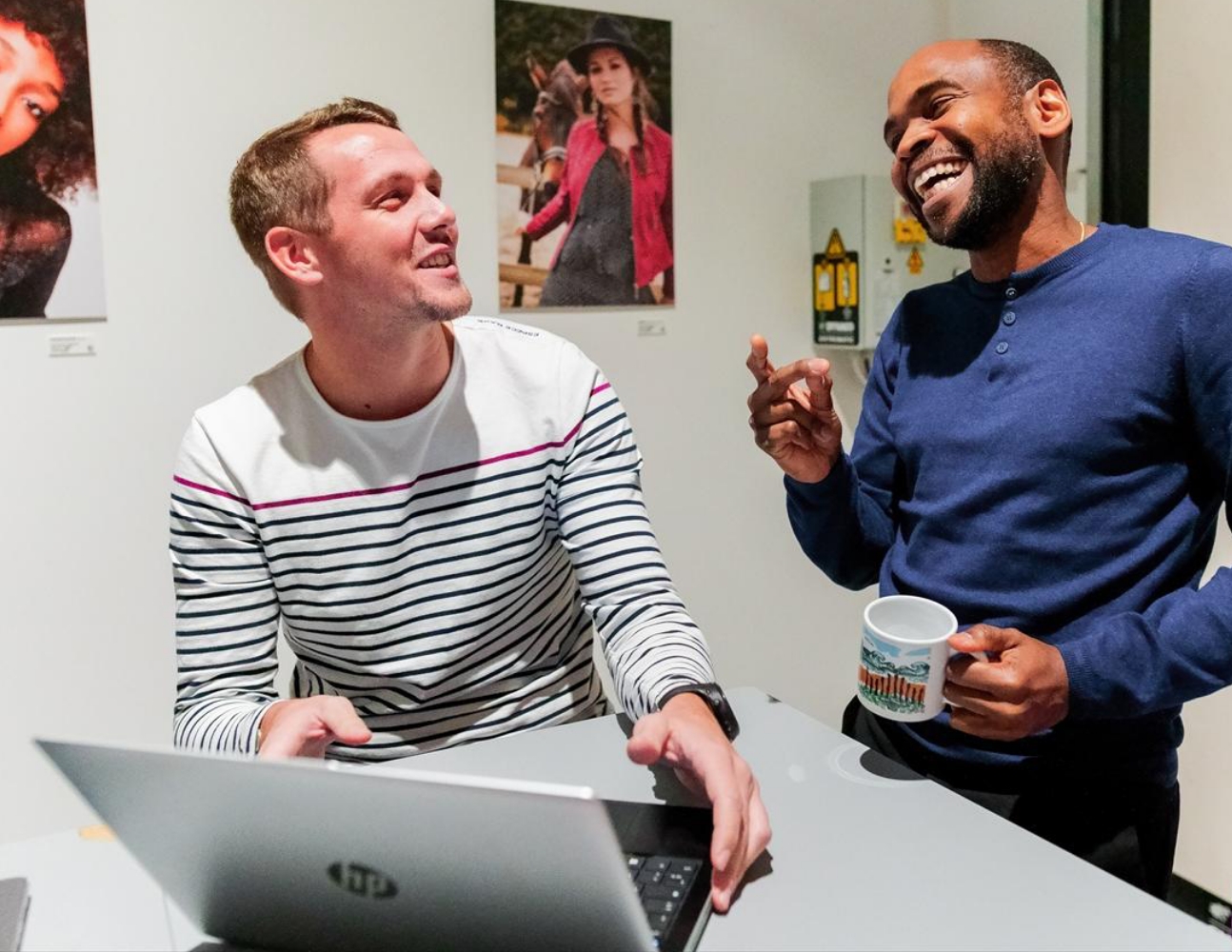 The Corporate Social Responsibility department :
"Our mission is to support the Group and the brands in defining and monitoring their CSR strategy (excluding sourcing) and to ensure their regulatory compliance in these areas. Our team contributes to the implementation of certain actions as project leaders or experts working with brands and businesses. We also promote the approach internally and with stakeholders, and raise awareness among our employees so that they can become agents for change."
Mélanie Chlala, Head of the CSR Department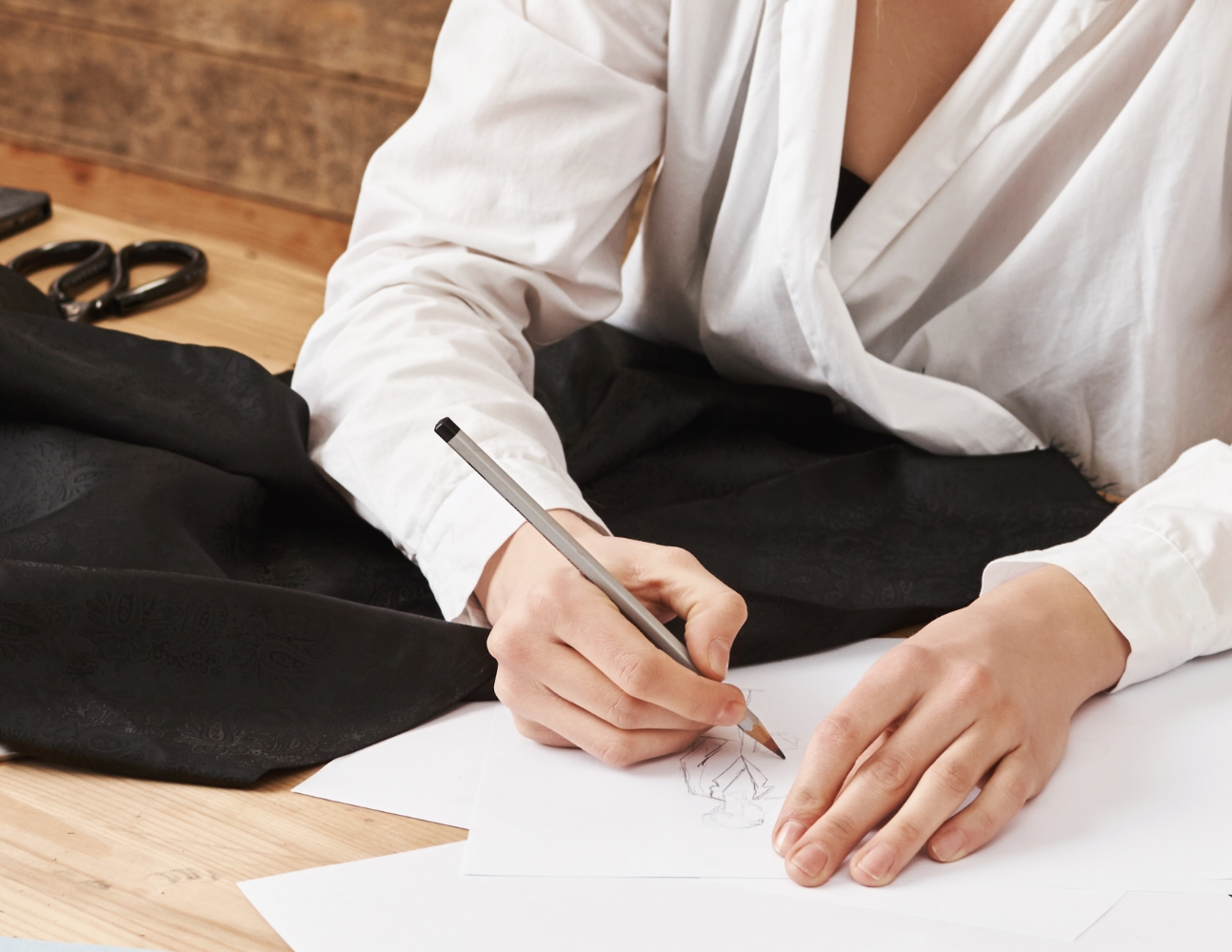 The sustainable sourcing department :
"Our department's role is to guarantee respect for human rights, good working conditions and compliance with environmental standards in the Group's supply chain. This includes a programme of on-site audits and support for plants where necessary. Our mission is also to assess the environmental performance of products and materials and ensure their traceability."
Pauline Keraudy, Sustainable Sourcing Manager
The roadmap for the Group and its brands
The Group's roadmap, structured around 11 priority CSR issues, is set out at two levels :
A core action plan :
defined at Group level, responds to priority issues and applies to all brands.
Booster action plans :
defined by the brands and C-Log that wish to go beyond the core action plan, and which embody their unique approach to corporate social responsibility.
For more information on the CSR initiatives of Group companies, visit their websites :
Our partners
We are members and signatories of coalitions and business consortia that aim to improve sustainable development practices.
Signatory of the fashion pact
A global coalition representing around 200 brands, committed to halting global warming, restoring biodiversity and protecting the oceans by taking practical actions in their respective organisations.
Active member of Amfori
Leading international business association supporting open and sustainable trade and improving the social and environmental performance of supply chains.
Active member of ICS
French organisation that brings together contractors from different sectors with the aim of improving working conditions in the supply chain.
Committed to BCI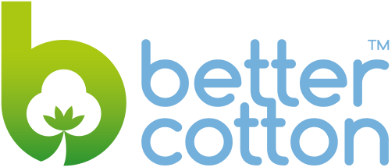 The role of the Better Cotton Initiative (BCI) is to help cotton communities survive and prosper, while protecting and restoring the environment.
The Beaumanoir Group is a partner of the Better Cotton Initiative to improve cotton growing worldwide. The products are supplied via a mass balance system and may therefore not contain Better Cotton. For more information, visit : https://www.bettercotton.org/massbalance.
The Group is committed to selecting 100% of its cotton as "more sustainable cotton" by 2023. More sustainable cotton includes organic cotton, recycled cotton and BCI cotton.