The Beaumanoir Group is a major player in affordable fashion, both in store and on the web. Its 5 commercial brands (Bonobo, Bréal, Cache Cache, Morgan and Vib's), along with its Logistics subsidiary, C-Log, have tasked themselves with providing a creative and constantly updated offering that's always accessible to their customers.
Nearly 200 job areas, divided into 5 major families (Sales, Digital, Fashion, Supply Chain, Support) contribute to this ambition.
Whatever the job area, the Beaumanoir Group seeks employees with backgrounds and mindsets that tally with its historical values: humility, commercial spirit, proximity, responsiveness, respect, progress.
Sales-related job areas
Customers entering our stores are guaranteed to be received by committed and passionate teams that embody our spirit of commerce and proximity. Sales-related job areas include the roles of Commercial Director, Area Manager, Regional Manager, Store Manager, Deputy Manager, instore Visual Merchandiser and salespeople.
See more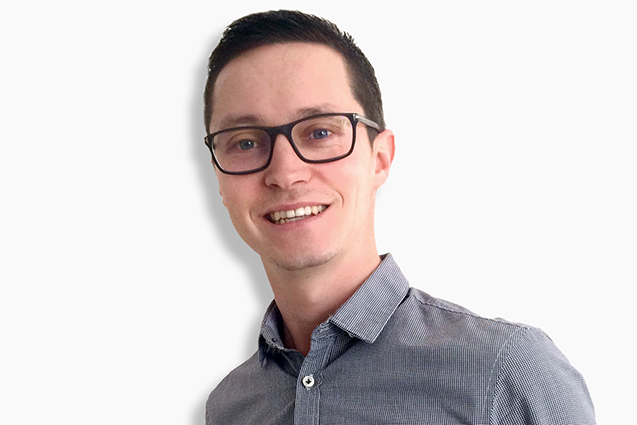 Thomas,
Director VIBS LANGUEUX
"My role is threefold: to guarantee customer satisfaction, to guarantee the satisfaction of the teams and to enforce the commercial policies of each brand to guarantee the visual identity and the performance of each of them. In a sector that is more competitive than ever and with ever-greater customer service expectations, their satisfaction must be at the centre of our priorities. The goal is to make every employee blossom so that they can build customer loyalty. The store manager sets the framework for the 'game'."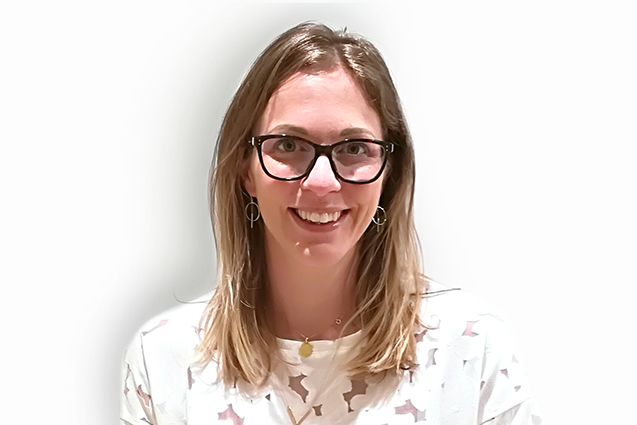 SABRINA,
Travelling Visual Merchandiser for the South-West, Cache-Cache
"My job as a visual merchandiser is exciting and rewarding. I am in charge of the greater south-west region. On a daily basis, I train five regional managers (Vib's and Cache-Cache) as well as the sales teams, so that they can put the collections in place in an autonomous way while constantly preserving a commercial spirit. I analyse the performance of the stores visited to offer merchandising solutions and help with the development of turnover. I also take part in the development of visual aids, techniques and training linked to the sales strategy."
Jobs at our head offices
Our various head offices (Saint-Malo / Paris) serve all the Group's business areas, bringing together cross-divisional positions: Human Resources, IT, development / real estate, Legal, Finance.
See more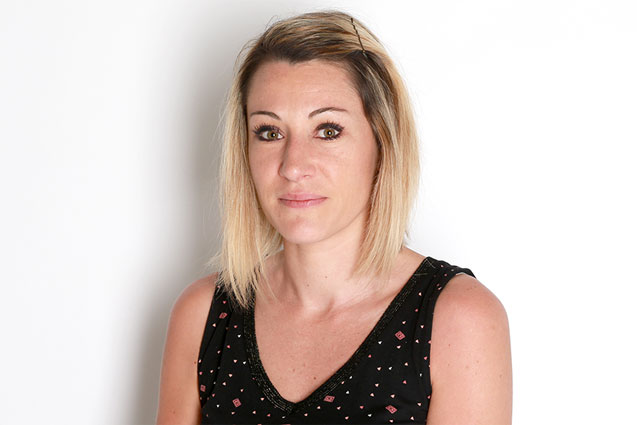 JEANNE-MARIE,
Accounts Supervisor, Groupe Beaumanoir
"I arrived 12 years ago in a junior position for my first accounting experience. Now, this experience allowed me to be promoted 2 years ago to become team manager in the merchandise flow unit. In addition to providing support to the team, I also work on the implementation of processes to give higher added value to its everyday tasks. My operational experience is an asset both in my role as manager and in reviewing the end-of-year accounts before they are sent to the statutory auditors."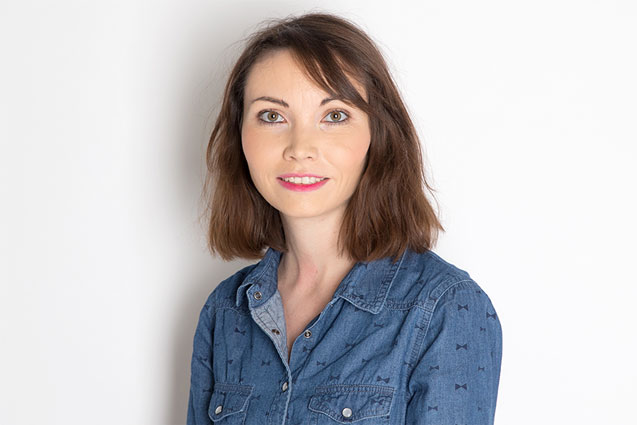 CORALINE,
In-house lawyer, Groupe BEAUMANOIR
"I am a lawyer specialising in distribution law in the 'Distribution' division of legal expertise. My role is to support the operational development of our networks of physical and digital sales outlets in France and internationally. This support involves drafting of distribution agreements with our partners, advising on and monitoring the regulations applicable to our various distribution schemes and the management of pre-litigation and litigation files. Being a lawyer within Groupe Beaumanoir means supporting the business, and anticipating legal issues to allow each brand to develop under its own business model."
Fashion-related job areas
Our style and supply teams are responsible for designing the collections and products. On the lookout for trends, our brands are committed to creating affordable fashion that meets their customers' expectations.
Style, procurement, modelling, product, marketing, merchandising and management roles are found within each of our brands.
We are looking for creative talent, fashion fans and textile experts.
Surrounded by prototypes and clothing, you'll be very much immersed in the world of fashion!
See more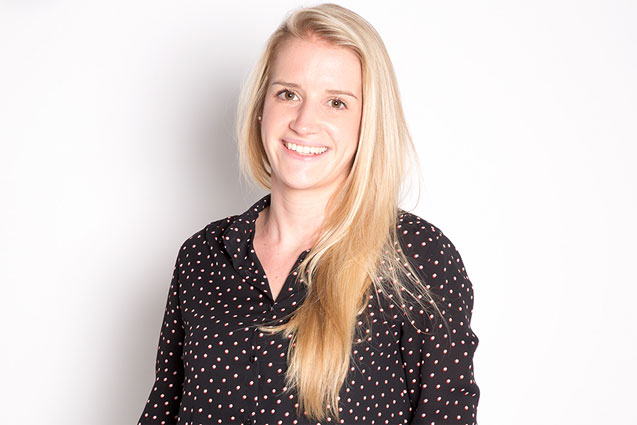 HARMONYE,
Men's and women's tee-shirt buyer, Bonobo
"I joined Groupe Beaumanoir a year-and-a-half ago now, as a buyer for the Bonobo brand. I travel around the world with the aim of developing collections that best meet the expectations of our customers while preserving the financial interest of the brand. A daily challenge in a constantly changing market requiring adaptability, rigour and good interpersonal skills."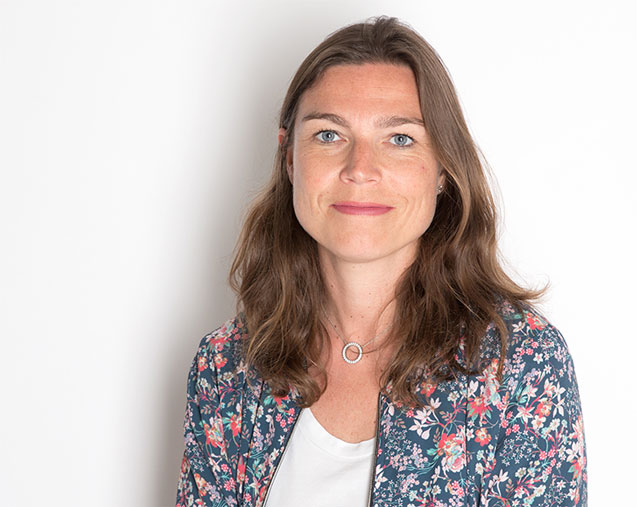 STÉPHANIE,
Visual Merchandiser Assistant, Cache-Cache
"The Visual Merchandiser Assistant supports the Visual Merchandiser in store fitting and the design of the shop-windows on the operational part (product search, stock verification...).  The assistant then produces visual aids that pass on these recommendations to stores and is responsible for distributing them through the network."
Digital job areas
The Beaumanoir Group embraced the Digital revolution very early on. Today, it's proud to have its own teams in charge of web marketing, digital content creation, e-commerce, CRM, photo studio, etc.
The Group is unconditionally "customer-centric" and wishes to forge an attentive relationship with all its customers, whether in store or on its e-commerce sites.
Some examples of digital job areas within the Group include: traffic manager, data business analyst, CRM manager, content & community manager, e shop manager, webdesigner...
Geek alert!
See more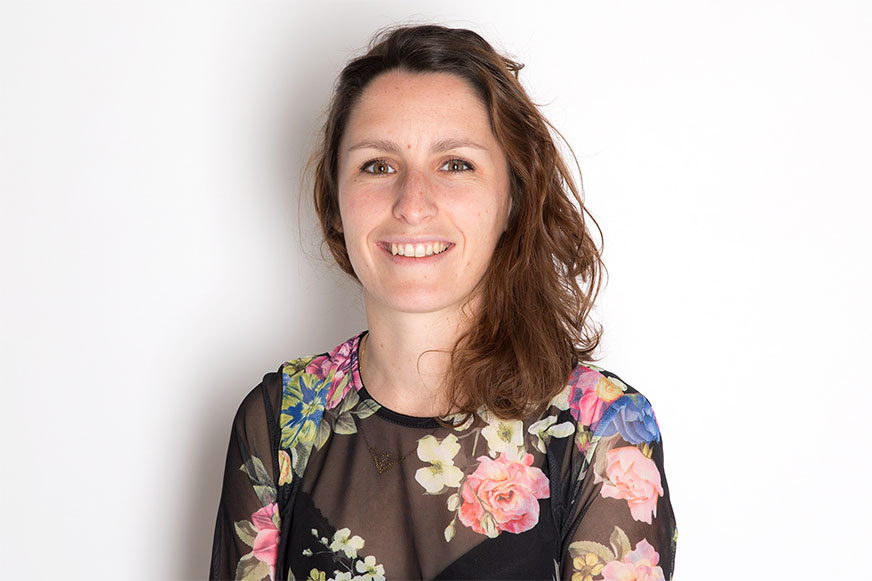 MORGANE,
Digital and CRM Manager
"I am responsible for digital CRM, which means that with the team, we use all the new communication channels to address our customers or prospective customers (via mobile push, social networks etc.). We work for the five group brands and our goal is to know our customers better so that we can personalise communications. By recovering online and offline data, the challenge is to succeed in communicating differently for each customer and succeed in creating commitment to our brands."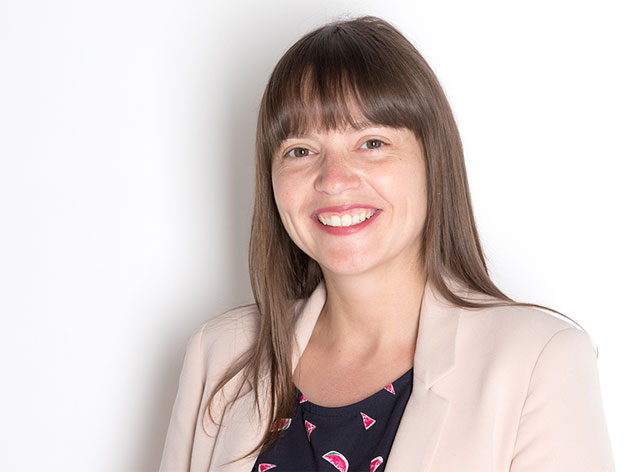 MAUD,
Cache-Cache Community Manager
"When I was in graduate school, my job title did not yet exist... Today, I am happy to be content & community manager for Cache Cache, a brand that I have been fond of for many years. I take care of all social networks (Facebook, Instagram, Twitter...) and the relationship with digital influencers. The tasks that I carry out every day are a real passion for me."
Supply Chain/logistics-related job areas
Our company CLOG comprises a varied range of Supply Chain and logistics positions offering great career paths for people passionate about innovative logistics processes: team leader, import-export coordinator, supply chain project manager, warehouse manager, quality projects manager... and many others!
See more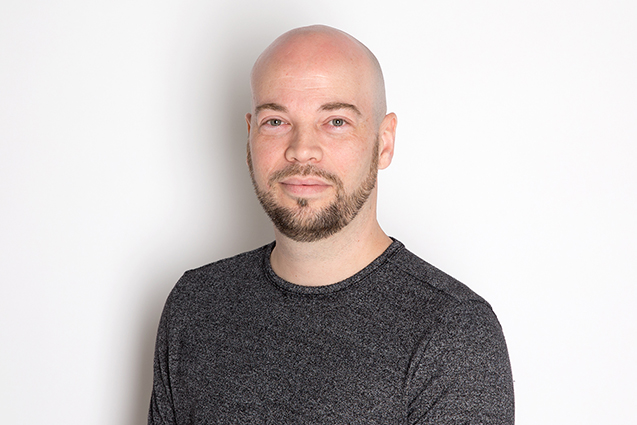 YVON,
Team leader, C-LOG
"Working with the brands and other C-LOG departments, my role as logistics team leader is to organise, plan and anticipate material and human needs in several sectors. Solving the various technical and/or human problems encountered, ensuring compliance with safety standards, participating in innovation, mobilising people and informing them are integral parts of my role. Finally, satisfying our customers and letting our employees grow are major themes."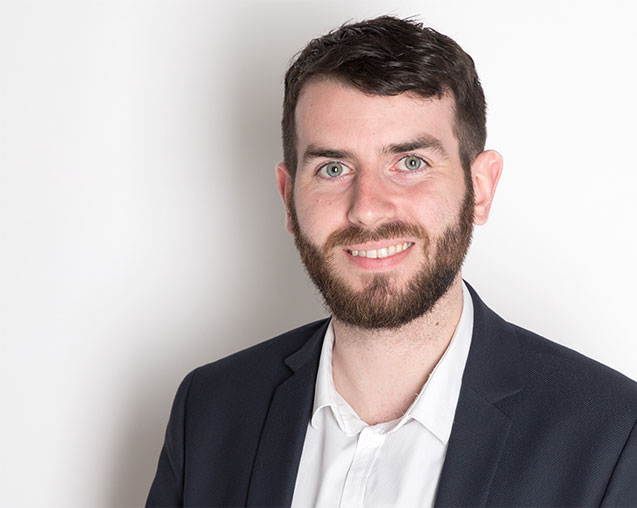 JEAN-YVES,
Process Coordinator, C-LOG
"I am Process Coordinator at C-LOG, and my job is to lead and participate in the continuous improvement of logistic and transport activities as well as the implementation of customer or operational requests, or participation in C-Log projects to carry out process design, business tests, training and deployment support."