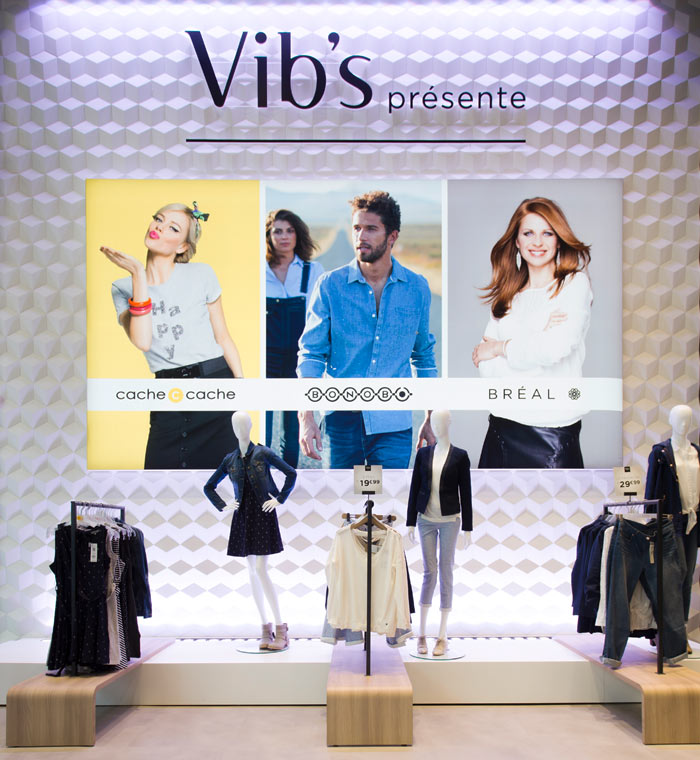 Concept put in place in November 2004
145 stores in France
10 internationally *
Presentation: Vib's allows for synergy between different brands within Groupe Beaumanoir, while respecting the identity and concept of each of them.
The store formats Cache Cache/Bonobo and Cache Cache/Bonobo/Bréal represent most of the Vib's network.
Mission: Offer its customers a very large choice and diversity of men's and women's ready-to-wear. Offer a unique shopping experience, through inviting discovery of different fashion universes within a single point of sale.
Average surface area: Greater than 800 m² for an M3 type store (3 brands).
* To end April 2017