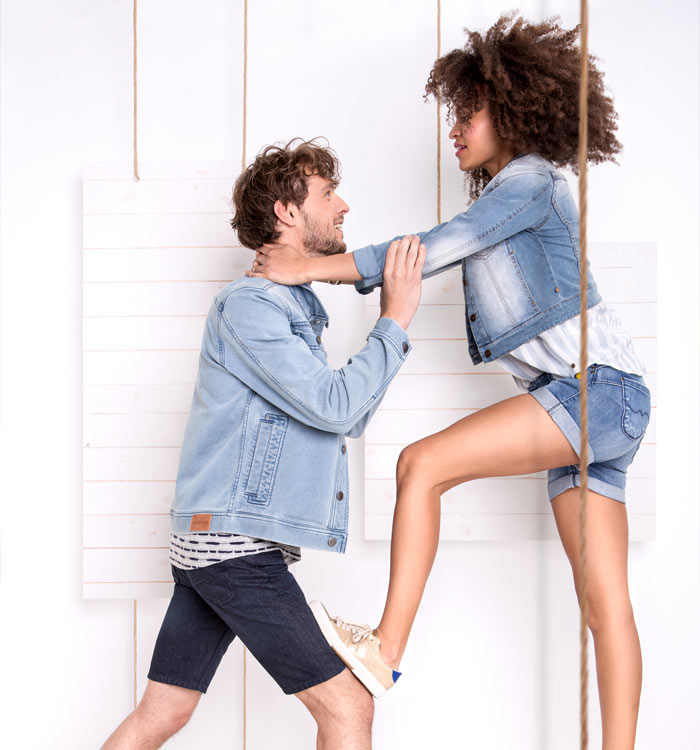 The jeans spirit
Brand created in December 2006
With a sustained pace of openings
Bonobo is positioning itself as the committed and accessible jean maker.
364 stores in France and 42 internationally *
Mission: Offer authentic jeans at an accessible price for an optimistic and committed generation. Bonobo is developing a "new jeans spirit" linked to values of respect and harmony between men, women and their environment.
Target: Young urban professionals, open to the world, optimistic and committed.
Values: Progress, Sharing, Pleasure, Respect.